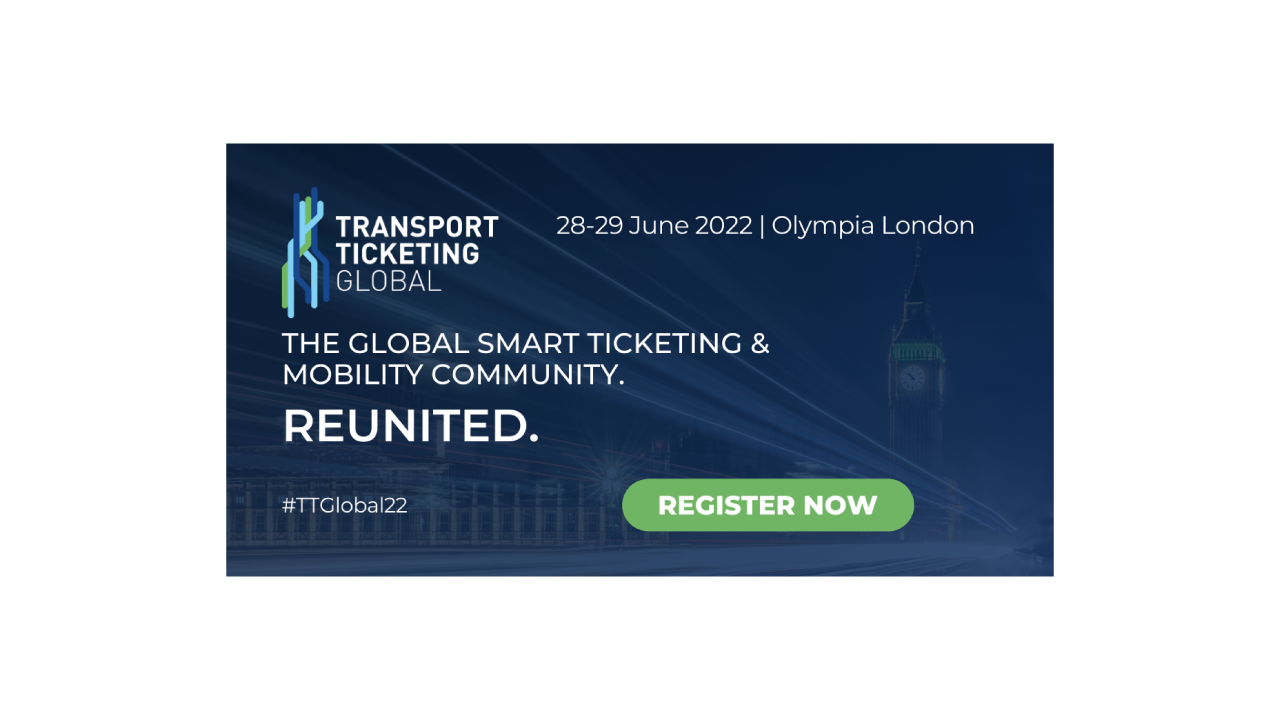 Transport Ticketing Global
When: 28 – 29 June 2022
Where: Olympia London
Passenger transport is changing. Travelers increasingly expect a frictionless and interconnected multimodal experience but how can transport operators adapt and deliver this? At Transport Ticketing Global 2022 over 100 industry leaders will share their insights on stage and explore the future of smart ticketing and mobility.
Returning in person for 2022, Transport Ticketing Global is the world's largest forum for smart ticketing and mobility, gathering over 1,000 transport professionals from 65 countries. Through in-depth case studies from leading operators, technical workshops, engaging presentations, and panel discussions, this gathering is the platform for transport professionals to set the industry agenda.
As media partners for Transport Ticketing Global 2022, any members of MaaS Scotland that are local transport operators and authorities can access FREE passes and any commercial members can access a 20% discount on their pass.