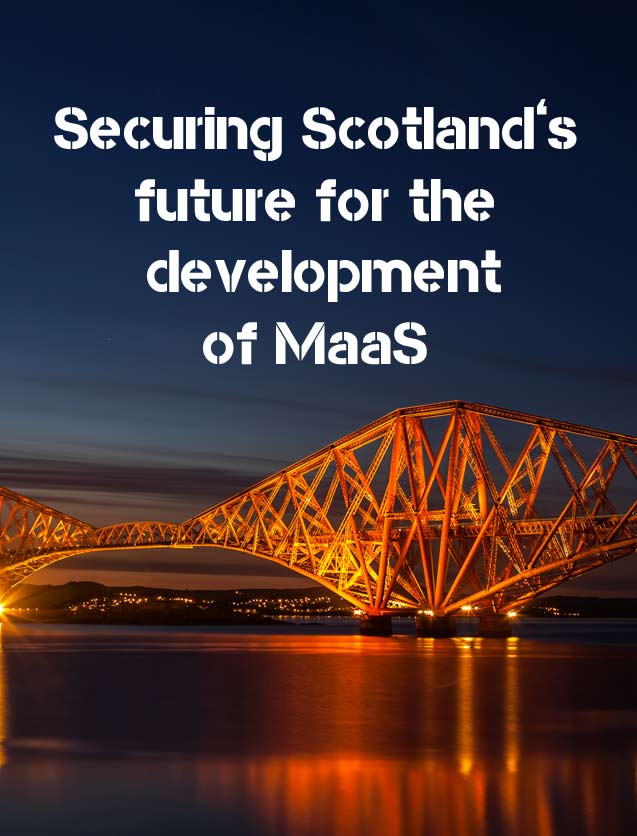 Scotland is in an excellent position to play an active role in the global development of MaaS. It has strong capacity in ICT, energy and transport, the three areas of MaaS.
It has also a supportive government framework and is the ideal size with the right characteristics to become a place to develop and test MaaS ecosystems.
With an appetite from industry, strong existing capability and support from Scotland's leading technology trade associations, MaaS Scotland is now planning a range of initiatives to continue developing its national and international links and securing
Scotland's future as one of the leading locations for the development of MaaS.
You can read more about our projects and case studies here (link coming soon).
For more information contact us here, or view our member benefits.