Our Board consists of a range of active and experienced participants in Scotland's MaaS community, overseen by MaaS Scotland hosts, Technology Scotland and ScotlandIS.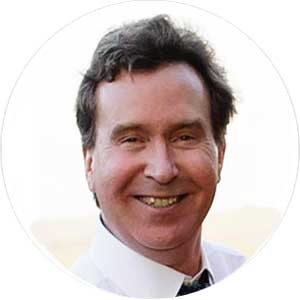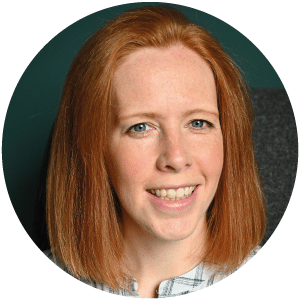 Beth
Cocker
Freelance Consultant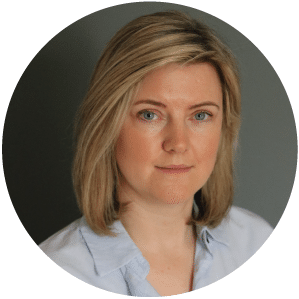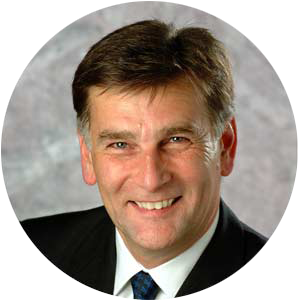 George
Hazel
George Hazel Consultancy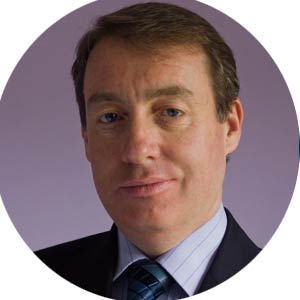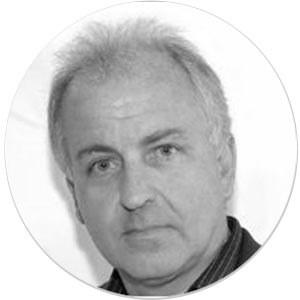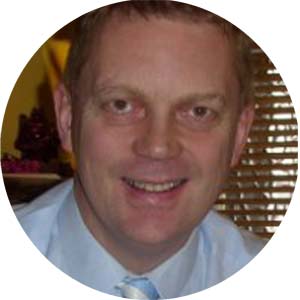 Kenny
Wiggins
Driven2Deliver
Colin Balfour
Colin Balfour
Board Member
MaaS Scotland
Colin has extensive industry experience delivering systems and software solutions, including data networking and cybersecurity. He has worked for several leading high-tech companies, from small start-ups to large multinationals.
His recent and current experience is in the Future Mobility and Smart Transport/City markets, including MaaS, CAV and IoT, with a focus on delivering data driven innovation and new business models and services.
He has worked with and presented to local authorities, national transport agencies and leading commercial organisations including the automotive industry.
He provides strategy and advice for organisations seeking to maximise their digital infrastructure investment. This includes primary and secondary market research. He has recently advised and consulted on the impact of digital connectivity on climate change with a transport focus.
Colin has a BSc (Honours) degree in Computer Science from the University of Edinburgh and has successfully completed the Entrepreneurial Development Program (EDP) at MIT Sloan School of Management.
Graeme Scott
Graeme Scott
Chairman
MaaS Scotland
Graeme is the Deputy Regional Director for the UK and Ireland and is responsible for teaming with Regional colleagues to vertically integrate IBI's services to provide its clients with a comprehensive, value-added offer. Graeme joined IBI Group in 2001 and became a Director in 2011. He has 20 years' experience providing strategic advice and management on research studies, planning, design, procurement, development, implementation and operation of a wide range of intelligent transport systems (ITS) and technology projects throughout the UK, Ireland and internationally. As a leader in IBI Group's Intelligence Sector, Graeme is also working to grow the practice globally, in particular in the Smart Cities area, and in integrating technology and systems into the firm's Buildings and Infrastructure work as IBI defines the cities of tomorrow. Graeme is a Member of the Chartered Institution of Highways and Transportation, is a PRINCE2 practitioner and has a Bachelor of Engineering from the University of Paisley.
John Watt
John Watt
Board Member
MaaS Scotland
John is an experienced infrastructure and corporate finance advisor for both public and private sector clients. After a number of years working for a merchant bank and in professional services firms he established his own consultancy business, Annequin Associates. Through this business he works for a number of clients delivering advice on feasibility studies, business planning, restructuring, governance, strategy, procurement, project management and review, risk management, financial and funding strategy. In addition he has a number of non-executive directorships for businesses in the low carbon, energy, waste and resource reduction and finance sectors. His career has involved the provision of strategic, commercial, project and financial advice to companies and public sector entities as well as advice on governance and structural change. He has worked on projects in the education, transport, waste, low carbon and renewable, health and port sectors.
Tom Walls
Tom Walls
Board Member
MaaS Scotland
As the founder of CIQUAL, Tom brings over 25 years of senior leadership experience in the telecommunications industry to the MaaS Scotland team. Prior to founding CIQUAL, Tom was a Vice President and GM at Agilent Technologies, managing the Operational Support Systems Business, growing the business to Number 1 in the market. Tom's wide experience covers non-executive director roles, M&A deals and divestitures. From 2002-2007, Tom was a member and advisory director of the Tele Management Forum.
Kenny Wiggins
Kenny Wiggins
Board Member
MaaS Scotland
Kenny is a successful commercially led business 'can do' professional who combines 28 years' demonstrable international multi-sector experience of achievement in leadership roles within start-up, SME & corporate organisations. With experience at Chairman, Director, GM, Operational, Project, & Sales Management Levels, across the Technology, Product Branding, Packaging, and Energy Sectors, Kenny has the right platform to help MaaS Scotland define business strategy and drive business integration / engagement across all organisations and sectors. Founded by Kenny in July 2011, the aim of 'driven2deliver ltd' is to support established UK operational & service businesses as well as local Scottish early stage organisations to reach their potential. In essence joining' the dots across a business's internal and external strategies & across inter-departmental relationships and processes. Currently the portfolio of SME's supported by Kenny bridges the Energy, Transport, IT, Engineering, Legal, and Hospitality arenas.
Stephen Speirs
Stephen Speirs
Board Member
MaaS Scotland
Stephen Speirs is a Product Management leader and is part of Cisco Services' Emerging Technologies and Innovation organization. This team is tasked with developing and commercialising major new professional service offerings that accelerate customer adoption of Cisco technologies. Stephen has over 30 years' industry experience and has brought to market products and services based around NFV, Cloud, SDN, Network Management and more.  Stephen joined Cisco through the $200M acquisition of UK start-up Atlantech Technologies in 2000. Before joining Cisco Services in 2009, Stephen was Senior Manager, Product Management, in Cisco's Network Management Technology group, where he brought, from corridor conversation to market, the multi-award winning Cisco MPLS Diagnostics Expert product. In Cisco Services, Stephen led development of the Cisco Cloud Enablement Services – rated #1 by IDC in their 2013 client survey, and the Cisco NFV/SDN professional services portfolio, which was rated #1 in the industry by Ovum in 2015 and #1 by IHS Markit in June 2017. Stephen has a BSc (1st class Hons) in Applied Physics from the University of Strathclyde, an MSc in Digital Systems engineering from Heriot Watt University, and an MBA from the University of Strathclyde Graduate Business School.  Outside of work, Stephen enjoys family time, skiing, running and cycling – and is particularly passionate about addressing the rural broadband challenges in Scotland.
Beth Cocker
Beth Cocker
Board Member
MaaS Scotland
Beth Cocker is a freelance consultant who uses a design thinking approach to support the development of liveable and sustainable communities. She specialises in delivering innovation within transport and, more specifically, in co-designing Mobility as a Service (MaaS) solutions. She was previously Head of Design and Consultancy at Viaqqio, part of the ESP Group, where she delivered a series of tailored MaaS solutions. Amongst other projects, Beth led Project Onwards, which worked with people with dementia to launch a new service to support the transition of retiring from driving. She also has excellent experience in co-designing new, user-focused services made possible by Connected and Autonomous Vehicles.
Lorna Finlayson
Lorna Finlayson
Board Member
MaaS Scotland
Lorna Finlayson is Scotland Director of CoMoUK, the charity that promotes the public benefits of shared transport. The organisation conducts leading research in car club and bike share, and accredits shared transport operators. We have a dedicated work programme in Scotland with Transport Scotland and we deliver projects with a variety of stakeholders including local authorities and EU partners.
Over the last decade, Lorna has worked in both the Scottish Parliament and Westminster in a variety of research and policy roles, and was Director of Education and Skills at UK Music, the collective body for the UK music industry. Prior to joining CoMoUK, Lorna served as Deputy General Secretary of the Scottish Labour Party, leading on campaigns and organisation.
A cycling enthusiast, Lorna spends her time enjoying the Scottish countryside with her partner and their whippet.
George Hazel
George Hazel
Board Member
MaaS Scotland
Dr George Hazel is recognized as a world export on Mobility as a Service. He has extensive experience in all aspects of transport and communications, both urban and rural. He has specific expertise from around the world in strategic planning and policy development, the integration of transport with other related areas, the future trends for mobility, smart mobility and innovative funding of transport infrastructure.
He has studied transport policy and practice in many countries, both the successful and the unsuccessful, and has gained a detailed insight into the key issues and influences. He has worked in the public, private and academic sectors at a senior level and has acted as adviser to the Academy of Sustainable Communities, the Commission for Integrated Transport, Transport for London, the Queensland State Government, the Greater Toronto and Hamilton Region, the City of San Diego and many Government agencies around the UK.
He has also published a book on Making Cities Work and has presented at a large number of conferences around the world. He was appointed as Smart Mobility Network Integrator for Scottish Enterprise on the development of a Mobility as a Service industry network from 2013 to 2016 and established the Scottish MaaS Alliance. He also advised the Transport Catapult on Mobility as a Service for a Department of Transport report. George is currently the Programme Manager for MaaS Scotland, a network of over 50 companies hosted by Technology Scotland with ScotlandIS.