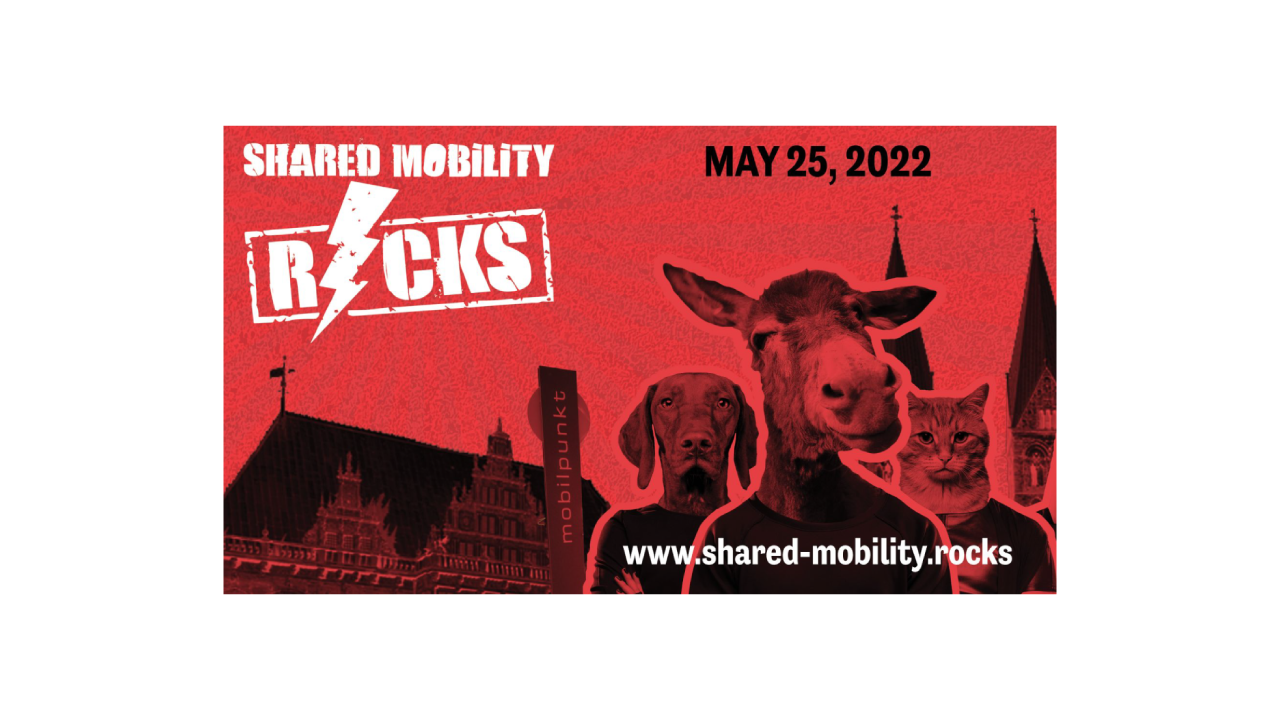 Shared Mobility Rocks
Shared Mobility Rocks is the unconventional symposium about shared mobility for planners, operators and research institutions.
The 4th edition will be about connecting vibes around innovations in the field of shared mobility, mobihubs, integration in housing developments and much more!
All these different sounds will be mixed together into one rocking soundtrack.
Shared Mobility Rocks 2022 will take place in Bremen on May 25th from 9h30 until 18h. There will be a evening reception on May 24th with limited capacity (TBC).