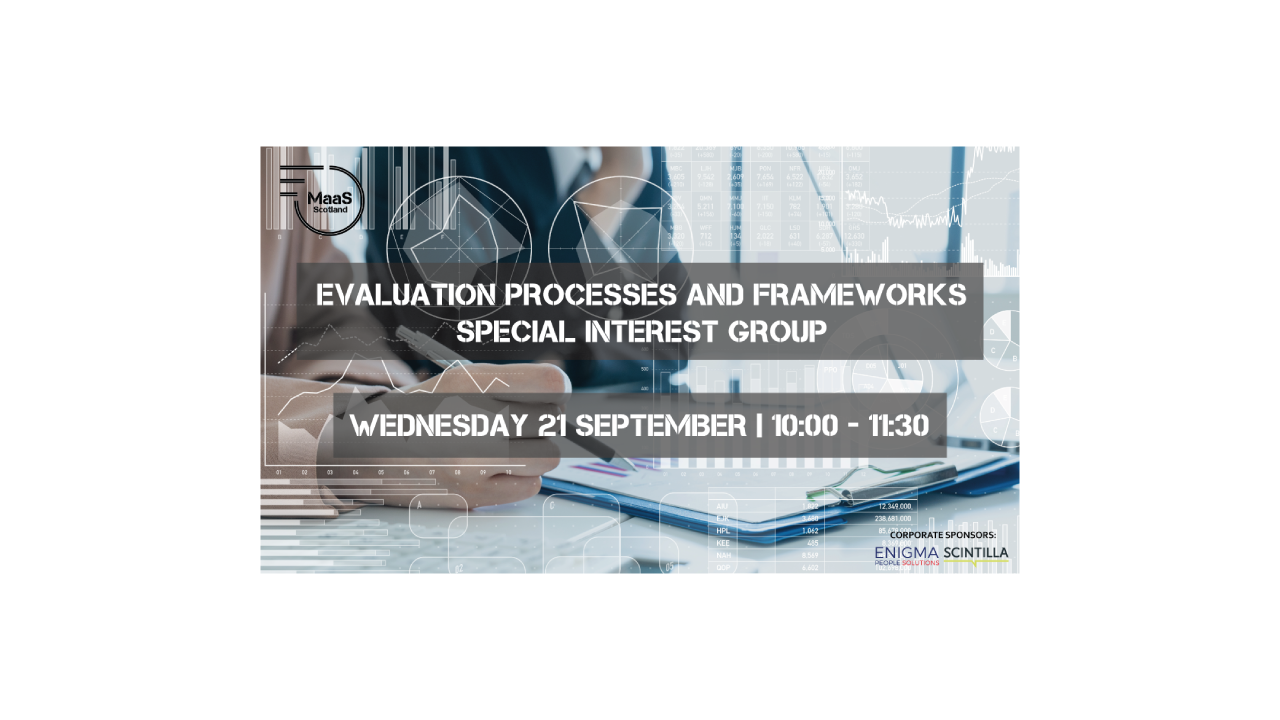 Evaluation Processes and Frameworks Special Interest Group
The next meeting of the MaaS Scotland SIG exploring how we measure and capitalise on the success of early stage projects.
About this event
As the number of MaaS projects continues to grow around the world, and as we begin to embark on our own MaaS programme through the MaaS Investment Fund in Scotland, an important question comes into focus – what does success look like and how do we measure it?
Answering that question will be the key when building the business case for future MaaS upscale in Scotland. Not only must we fully understand the impact of early projects, but we must also support the consolidation of data that will strengthen the case for future MaaS investment.
This group will examine how we measure and capitalise on the success of early stage projects and will discuss areas including:
• Models, processes and frameworks for evaluating impact
• Systematic approach – comparing like with like
• Policy alignment and maximising public value
• Evidence consolidation and building a case for MaaS
NOTE: Places within these meetings will be limited and priority will be given to MaaS Scotland members. If you are interested in becoming a member of MaaS Scotland then please get in touch with [email protected]