Three year PhD Studentship, University of Aberdeen, Centre for Transport Research
 Rural MaaS: Exploring the potential for emissions reduction from the implementation of Mobility as a Service (MaaS) in rural environments.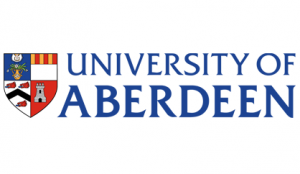 Applications are invited for a 3 year PhD Studentship funded by the Energy Technology Partnership, HITRANS and the University of Aberdeen. The project will be supervised by Professor John Nelson and Dr Caitlin Cottrill.
'Mobility as a Service' (MaaS) can be broadly defined as the transition from a dominant car-ownership model of mobility, to one of paying for your mobility 'on account' using more sustainable modes of transport as an alternative to private car use. This project will examine the requirements for delivering MaaS as part of a low carbon transport strategy in a rural setting. The successful candidate will work with relevant stakeholder groups (including transport providers and authorities) to identify a variety of MaaS use cases for both passenger and freight in the context of a suitable case study to be identified jointly with industry partner HITRANS. The study will include the evaluation of likely emissions reduction under a variety of MaaS scenarios (including EV uptake); and will explore the business case for "Rural MaaS".
The studentship is only open to UK nationals (or EU students who have been resident in the UK for at least three years immediately prior to the programme start date) due to restrictions imposed by the funding body.
 Candidates should have (or expect to achieve) a minimum of a 2.1 Honours degree in a relevant subject. Applicants with a minimum of a 2.2 Honours degree may be considered provided they have a Distinction at Masters level.
Closing Date: Friday 1st December 2017
Application Process: For details of how to apply please visit: https://www.findaphd.com/search/ProjectDetails.aspx?PJID=89461
For informal inquiries contact: Professor John Nelson, [email protected]