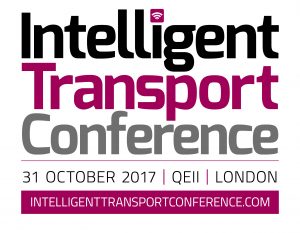 MaaS Scotland becomes Supporting Partner of Intelligent Transport Conference 2017, with a  20% discount for members!
MaaS Scotland is delighted to announce its support of the Intelligent Transport Conference 2017, taking place in London on 31st October. Our Programme Manager, Dr George Hazel, will be presenting at the conference alongside a range of other industry experts.
As part of this special package, MaaS Scotland members are able to qualify for a 20% discount on tickets! To take advantage of this offer, simple enter the code 'MAAS20' at checkout.
About the Event
Brought to you by the publishers of the two leading titles in their field, Global Railway Review and Intelligent Transport, this one-day conference offers a chance for transport professionals to hear the latest developments in the industry.
This event will be made up of 4 streams; Harnessing Passenger Data, Mobility as a Service, Smart Ticketing and Payments and Real-Time Passenger Information. Attendees will include; Local Authorities, Passenger Transport Executives, Transport Operators, RTPI Consultants, Systems Suppliers and anyone with an interest in the industry.
The event offers discussions, debates, education and high end networking. Learn from the experts, speak to the people in the know, network with peers & colleagues and ultimately open up new revenue streams for your business.
Register now: https://www.intelligenttransportconference.com/book-now/
Download the programme: https://www.intelligenttransportconference.com/programme/