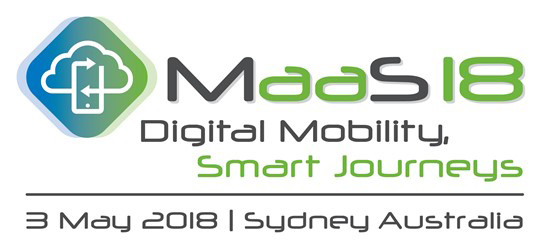 We're delighted to inform you that Graeme Scott, our Chairman, has been invited to speak about MaaS Scotland at the MaaS 2018 Sydney Conference.
For one day only over 150 transport technology professionals will network, do business and access industry leaders and Keynote Speakers.
The MaaS | Mobility as a Service 2018 Sydney conference will for the first time in Australia, bring together over 150 senior policy makers, decision makers, practitioners and senior intelligent transport executives to explore the technology and new concepts that are driving consumer mobility choices today. This one day conference will connect you to government, industry and leading global research – providing opportunities to increase your network and generate future business development leads.
Program will cover
Keynote Presentations from national and international thought leaders
Open Panel Discussions, Q&A Opportunities
Next Generation Public Transport and MaaS
Scaleable Opportunities for Smart Journeys
Accelerating Deployment Nationally
Integrated Solutions for Customers
Case Studies, nationally and globally
Challenges and Blockers, and How do we bring the community along?
Response from Government, Regulation and National Policy Framework
Tools and Solutions
. . . and more