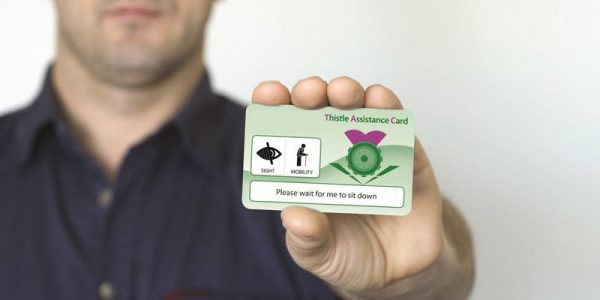 1 in 4 people in Scotland identify as having a protected characteristic/long-term disability. The South East of Scotland Transport Partnership (SEStran) would like to develop an application that will allow people with disabilities (seen and unseen), mobility issues, learning difficulties or degenerative conditions such as dementia to be able to plan their journeys from door-to-door.
The challenge seeks to identify and understand in detail the barriers faced by commuters with protected characteristics when traveling and journey planning. Explore the extent to which these barriers affect travel plans and modal choices for traveling and to develop an App-based door to door journey planning solution that helps alleviate these barriers.
The SEStran Thistle Journey Planner innovation Challenge is being funded by the Can Do Innovation Challenge Fund and will be administered through Innovate UK's Small Business Research Initiative (SBRI). The SBRI initiative provides successful companies with 100% funding for R&D costs and the ability to retain and exploit intellectual property developed. The purpose of this event is to allow interested businesses to hear more about the innovation challenge, the SBRI process, ask questions to an expert panel and have the opportunity to network with other organisations currently working in, or looking to get involved, within the sector.
The challenge
The aim of this challenge is to develop a proof of concept for a multi-user interface that adapts to various disabilities, for example; sight impairment, hearing impairment, mobility issues, and Dementia. SEStran is looking for organisations to apply for the fund in order to develop concepts to help people use public transport more easily.
A briefing event for this challenge is being held in Edinburgh on 7 December.
Read more about the competition: