MaaS Scotland is delighted to announce the speakers for its 2019 Annual Conference and Dinner. 
We are honoured to welcome Michael Matheson MSP, Cabinet Secretary for Transport, Infrastructure and Connectivity, in addition to a diverse series of local and international MaaS experts covering a range developments and projects.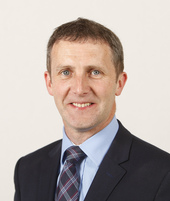 MICHAEL MATHESON MSP: Cabinet Secretary for Transport, Infrastructure and Connectivity, Scottish Government. Michael Matheson was elected as the MSP for Falkirk West following the May 2007 elections. Previous to that he was a Regional MSP for Central Scotland from 1999 to 2007. Before being appointed Minister for Public Health and Sport, Mr Matheson was Vice Convenor of the European and External Relations Committee. He was appointed Cabinet Secretary for Justice in November 2014 and reappointed in May 2016.  Michael Matheson was appointed Cabinet Secretary for Transport, Infrastructure and Connectivity in June 2018.
The Cabinet Secretary is responsible for:
Transport and Public Transport
Infrastructure Investment Policy
Cities and City Deals
Town Centres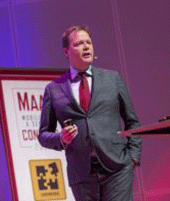 ERIC MINK: Programme Manager, National MaaS Pilots: Dutch Ministry of Infrastructure and Water Management. Eric Mink is a mobility expert with experience from bikes to hyperloops. He is program manager for the 7 national MaaS pilots in the Netherlands. He kicked off his career at the Ministry of Finance in the team working on the introduction of the euro. Subsequently, he was involved in EU negotiations on financial supervision. In 2005 he joined the Ministry of Infrastructure and Water Management, where he fulfilled a range of functions regarding rail and public transport policy, concession management, safety and served as program manager for the introduction of the safety system ERTMS. In 2017, Eric was one of the founders of an Innovation unit, aiming to introduce new solutions on recurring transportation issues. In this capacity, he has been working on flying cars, hyperloops, new financing models, MaaS, etcetera. Managing the MaaS program is his key topic now. Eric and his team are working closely on data standardization and harmonization of public policy with transport providers, MaaS-providers, regional governments, consumers, the global MaaS-alliance, Benelux, etc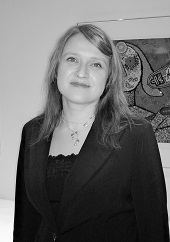 JENNI ECKHARDT: Senior Scientist, VTT Technical Research Centre. Ms. Jenni Eckhardt works at VTT Technical Research Centre Ltd. in Transport and Mobility team since 2001. She works as Senior Scientist in national and international research projects related to mobility services, logistics and transport emissions. She coordinated an international MaaS project, MAASiFiE (2015-2017), and a national rural MaaS project (2016-2017). Currently she works in a national project, which performs impact assessment of regional MaaS pilots that combine market-based mobility services and statutory transportation utilizing DRT (demand-responsive-transport).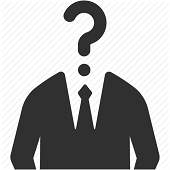 ALEX STEWART: General Manager, Siemens IMS. Alex Stewart is General Manager at Siemens Inter Modal Solutions (IMS) UK. Alex has a comprehensive range of skills. On leaving school he ran his own, award winning advertising agency. His DNA is therefore rooted in marketing and graphic design and he has used this expertise more recently to sell mobile app ticketing solutions in the transportation marketplace in U.K. and Europe, culminating in Bytemark achieving the Mobile Ticketing and Technology of the Year award in 2018. Working closely with trip planning, mobile ticketing and fleet management software industry leaders HaCon, eos.uptrade and Bytemark, he spends his time on business development, strategising, marketing and as a commuter himself is constantly looking at ways to improve the passenger experience.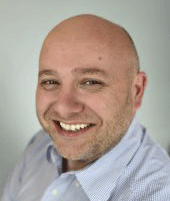 ANDY TAYLOR: Director of Strategy, Cubic Transportation Systems. Andy Taylor is a global transportation expert with diverse experience ranging from air traffic control to multi-modalism over the last 25 years. He kicked his career off in Europe in a harmonization role for the UK Department for Transport between the Air Traffic Control programs of Europe and the USA, before relocating to Washington DC eight years ago to launch several transportation business lines. Over the last three years at Cubic, Andy has overseen global strategy, focusing on strategic partnerships with some of the world's leading technology and software companies. In that role, he has spearheaded the Mobility-as-a-Service solution to help cities and transit agencies evaluate the potential benefits of integrated multi-modal transport options. Andy is currently educating user communities and transit agencies on the true benefits and impacts of Mobility-as-a-Service and the importance of sharing pertinent data, improving operational performance and consolidating accounting solutions. Andy is also a member of the Board of Directors for the global MaaS Alliance.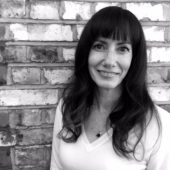 SANDRA WITZEL: Head of Marketing, SkedGo. Sandra has almost two decades of marketing experience, with a major focus on technology-based, disruptive and fast growing businesses. She has previously worked for start-ups, SMEs, corporates and agencies. Her passion for the transport and travel sectors is unsurprising, as a German who has lived and worked in Malta, Australia, USA and, currently, England. She is now focused entirely on this area, as the Head of Marketing for SkedGo, a Mobility-as-a-Service tech enabler. SkedGo is regularly represented by Sandra at major transport-tech events around the world and she leads their strategic partnership with the European MaaS Alliance. At other times, she is found travelling around the world in search of inspiring art, stunning architecture and delicious food.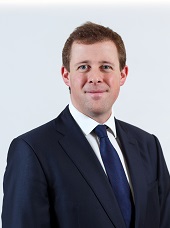 BEN FOULSER: Associate Director, Transport Strategy, KPMG. Ben is an Associate Director in KPMG's Infrastructure Advisory Group and helps lead KPMG's team providing services to transport operators and authorities worldwide. His experience spans future mobility and smart transport solutions including integrated payment systems, Mobility as a Service, Connected & Autonomous Vehicles, Low and Zero Emission Vehicles, customer information services, Command & Control (including traffic management and signaling), and intelligent asset management. Ben has written various pieces of thought leadership on integration of disruptive mobility services into existing mobility ecosystems, and is part of KPMG's team defining methodologies to help our clients define strategies and future-proof operating models. KPMG advises clients across the technology life-cycle and associated organisational transformation programmes, from costed options appraisals and development of strategy and operating models through to requirements definition, sourcing, project management and operational assurance.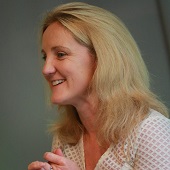 JENNY MILNE: Owner, JLM. Jenny Milne has been involved in Intelligent Transport for over 20 years and has always been passionate about the social policy implications of transport and rural areas.  Jenny is the Director and owner of JLM and has been involved with MaaS in Scotland since 2014.  More recently Jenny has been heavily involved in two Scottish case studies: Inverurie in Aberdeenshire led by the Connected Places Catapult and Cairngorms Connected in the Aviemore area funded by Innovate UK. In addition Jenny is undertaking a part time PhD on Rural MaaS at the University of Aberdeen and is thus regularly asked to present her growing knowledge on the subject as well as advise and represent the rural communities on boards and working groups.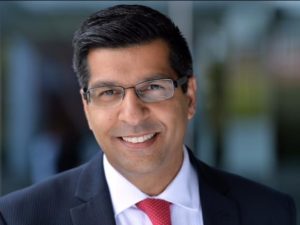 OZ CHOUDHRI: Head of Future Mobility, Enterprise: As Head of Mobility Sales for the UK and Ireland, Oz Choudhri is responsible for working with various public and private sector organisations to deliver integrated mobility solutions that help them make intelligent travel decisions. Oz places key emphasis on the role mobility plays in tackling congestion and pollution, while delivering sustainable, cost-effective transportation solutions.
Like many of the company's managers, Oz joined Enterprise Holdings over 20 years ago as a Management Trainee on its renowned Management Training Programme. Working his way up through the ranks, Oz has held various positions including Head of Public Sector and Head of Enterprise Car Club Sales. Most recently, Oz has been instrumental in shaping Enterprise's market strategy and helping the company develop product offerings that provide economical, sustainable and intuitive solutions for keeping consumers and employees mobile.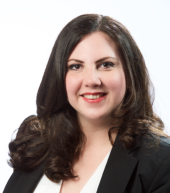 PATRIZIA FRANCO: Senior Technologist, Transport Modelling, Connected Places Catapult. Dr Patrizia Franco is a senior technologist in Transport Modelling at Connected Places Catapult, working on research and innovation project in Mobility as a Service and emerging mobility services. A former researcher in transport modelling and data analysis at Newcastle University, she has more than 15 years' experience in transport planning and policy, strategic transport models, public transport systems. She is technical lead for Collaborative projects such as the Innovate UK funded Mobility on Demand Laboratory Environment (MODLE), the DfT funded Business Case for New Mobility Services and Demand Modelling and Assessment through a Network Demonstrator (DeMAND) projects, where she has explored the potential of  Agent-based and Activity-based Modelling to model Mobility as a Service and Demand Responsive Transport. She is interested in demand forecasting and multi-modal modelling for future transport schemes in order to achieve greater sustainability and resilience in smart cities.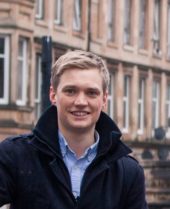 CHRIS SLADE: Director for Scotland, CoMoUK. Chris is Director for Scotland at CoMoUK, he launched Europe's first bike share social inclusion project encouraging diverse and low-income communities to enjoy the benefits of riding. He established the Scotland Bike Share Forum and set up GO e-Bike, a regional e-bike share programme, offering app-enabled e-bikes at employers and community organisations. The current mission is to embed car clubs, bike share and ride sharing in to Mobility-as-a-Service platforms in both urban and rural contexts.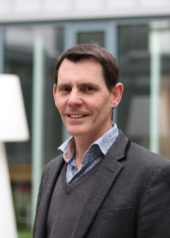 PAUL SPEIRS: Director, Project Management and Services, PTV Group. Paul has over 25 years' experience in developing transport modelling solutions. After studying at Napier University Paul did the hard miles of learning the modelling trade with Surrey County Council, Atkins and WSP. For the last five years Paul has been engaged at the pioneering end of PTV's modelling solutions, particularly in the field of MaaS, where Paul's practical experience and influence has helped shape PTV's product portfolio. Paul has delivered MaaS proof of concepts and projects in Japan, The USA and across Europe working in collaboration with OEMs, public transport agencies and consultancy partners. His latest work is captured in the recently published "The Oslo Study – How autonomous cars may change transport in cities".
Paul's motivation is to simplify the world of transport modelling through engaging and well-articulated story telling that allows clients and stakeholders to fully comprehend the evidence we prepare without getting bogged down with the sometimes baffling complexities. Pragmatism and simplicity can go a long way.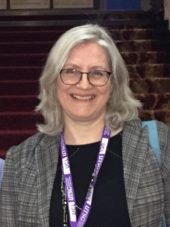 DR KATE PANGBOURNE: Academic Fellow, Institute of Transport Studies, University of Leeds. Dr Kate Pangbourne is a University Academic Fellow at the University of Leeds Institute for Transport Studies, but still lives in north east Scotland with her family. She has an MA (Hons) (Edinburgh), a MSc (Aberdeen) and a PhD (Aberdeen) and is a Fellow of the Royal Geographical Society and a Chartered Member of the Institute for Logistics and Transport. Her research is oriented towards shifting our transport system and individual choices towards greater environmental sustainability, social inclusion and meaningful prosperity. She is particularly interested in the implications of rapid technological change in the transport sector. Current work includes improving the persuasiveness of travel behaviour messages (ADAPT), enhancing the rail passenger experience (SMaRTE) and the governance challenges posed by CAVs and Mobility as a Service. She is on the Advisory Board of the H2020 MoTiV project and is a member of the Transport Scotland National Transport Strategy Framework Working Group.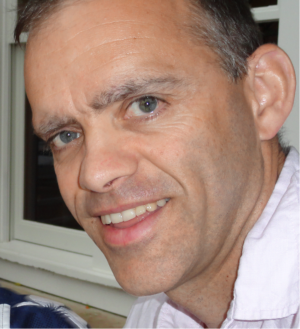 PAUL EVERSON: Product Manager, Trapeze Group. Paul has been working in public transport since the late nineties – initially as a Project Manager for ACIS (now Vix) during a period which saw the rise of RTPI systems – the descendants of which are still running today. There followed a role at Atkins, delivering some key components of Transport Direct to DfT. At Trapeze, Paul has undertaken a mix of project and product roles covering on-bus, on-street and on-line solutions.  These have in common the goal of using data and complex algorithms to create a great user experience. Today, Paul is responsible for the roadmaps of Trapeze's fixed and demand responsive product portfolio.  This entails working with many Local Authorities and PTEs, together with Traveline Scotland to identify genuine, long lasting opportunities for MaaS. It would seem that the pace of change and opportunities in transport are greater now than at any time in the past twenty years.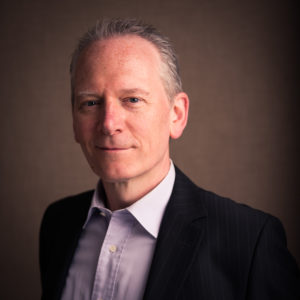 SIMON YOUNG: Co-Founder, forty two. Understanding what customers or users truly need, and why, has underpinned Simon's 20+ years working in insight across blue chip companies and the public sector. Simon's work in the mobility sector has ranged from looking at potential early adopters of MaaS in the UK, to collaborating on user requirements for CAVs in an Oxfordshire feasibility project. Other transport-related research he has explored includes a segmentation of car drivers, based on their attitudes to other transport modes and likely behaviour changes when faced with congestion, and a review of the current state of Oxfordshire's network traffic control centre and its potential for managing future needs in mobility.
As a co-founder of the design thinking agency forty two, Simon is currently working with local authorities and SMEs to identify how technology innovations can be used practically and cost effectively to help deliver better services to citizens.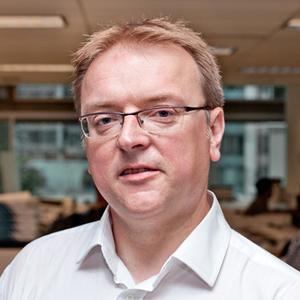 GRAEME SCOTT, Director, IBI Group: Graeme Scott is responsible for major ITS projects for the Scottish Government's Transport Scotland agency, Ireland's National Roads Authority, and the Hong Kong Transport Department. Graeme has extensive ITS expertise, and has provided strategic advice and management on research, studies, design, procurement, development, implementation, and operation of a wide range of ITS solutions. Graeme also has more than ten years of experience in coordinating and managing client input to major European Commission research initiatives.