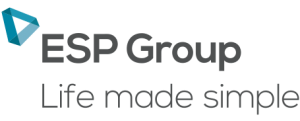 WHEN: 26 June 2018
WHERE: Dynamic Earth, Edinburgh
The MaaS Scotland team is delighted to announce the return of its Annual Conference, a yearly event that brings together representatives from across Scotland, the UK and Europe to discuss recent developments and projects in the area of Mobility as a Service.
Now in its 2nd year, the event aims to attract delegates from across the MaaS supply chain, from technology providers and systems integrators to transport operators and regional and national transport authorities.
Tickets are now available to purchase via Eventbrite
Early bird tickets are available for members and non-members until 18 May 2018. If your organisation is not already a member then you can sign up here.
AGENDA
08.50-09.20: Arrival and registration
Session 1: Setting the scene (Chair – Ally McInroy, Technology Scotland)
09.20-09.40: Welcome and MaaS Scotland Review
Ally McInroy, Senior Programme Manager, Technology Scotland
09.40-10.15: MaaS – Where is the future going?
Opportunities and threats in innovation in mobility (followed by Q&A)
Beate Kubitz, Director of Policy and Communications, Travel Spirit Foundation
10.15-10.45: Ministerial Address (followed by Q&A)
Humza Yousaf MSP, Minister for Transport and the Islands, Scottish Government
10.45-11.15: Coffee and exhibition break
Session 2: Ensuring user-centric MaaS
11.15-11.30: Designing user-centred services
Ness Wright, Senior Service Designer, Snook
11.30-11.45: NaviGoGo: lessons learned and the way forward
David Smith, Programme Manager, ESP Group
11.45-12.00: Equality by default
Gavin Neate, CEO, Neatebox
12.00-12.15: Q&A
Session 3: Disruption and dynamic Routing
12.15-12.30: The role of MaaS in addressing service disruption
Doug Rodger, Studio Associate Director, IBI Group
12.30-12.45: Route Monkey optimisation software for MaaS
Sarah Bee, Projects Director, Route Monkey
12.45-13.00: Q&A
13.00 – 13.50: Lunch and exhibition break
Session 4: A European perspective
13.50-14.05: MaaS in the Amsterdam business district – from experiment to reality
Lieke Arts, Programme Manager, Big Urban Clients, Arcadis
14.05-14.20: Enabling the MaaS ecosystem
Michael Kieslinger, CEO and Founder, Fluidtime
14.20-14.35: MaaS Catalonia
Daniel Serra & Marti Jofre, MaaS Catalonia
14.35-14.50: Q&A
14.50-15.10: Coffee and exhibition break
Session 5: Looking ahead (Chair – Graeme Scott, IBI Group)
15.10-15.25: The MILL – Exploring the future of mobility in Dundee, from EVs to MaaS to CAVs and beyond
        Simon Tricker, Partnership Manager, Urban Foresight
15.25-15.40: UK MaaS supply chain support
Rob Furlong, Transport Systems Manager, Knowledge Transfer Network
15.40-15.50: Q&A
15.50-16.00: Thanks and close
Graeme Scott, Director, IBI Group and Chair, MaaS Scotland
16.00: Drinks reception, networking and exhibition
17.00: End