MaaS Scotland announces new publication: 'Positioning Scotland for an Emerging Global Market'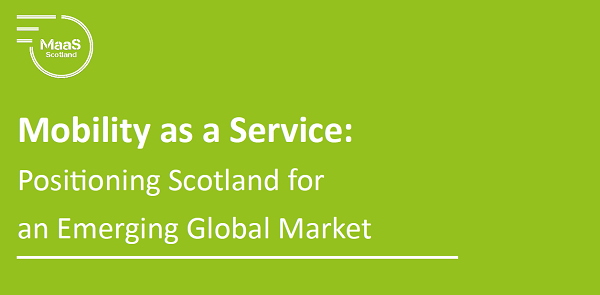 Mobility as a Service (MaaS) is emerging as a key component of future mobility and represents a significant opportunity for Scotland. However, engagement and support from Scottish Government is required in order to fully exploit the economic, social and environmental benefits that MaaS could provide, while cementing Scotland's reputation as a global leader in this area.
With this in mind, MaaS Scotland has recently published the paper 'Mobility as a Service: Positioning Scotland for an Emerging Global Market'. This paper proposes three areas in which Scottish Government intervention would facilitate the effective delivery of MaaS solutions in Scotland, delivering projects and creating an attractive environment for upscale and inward investment. These proposals have been designed to strengthen an already vibrant sector in Scotland and ensure full exploitation of the economic potential of this new global market while delivering tangible benefits to the people of Scotland.
A summary of the proposals is given below. The full paper may be accessed by all MaaS Scotland members through the 'Member Area' of the MaaS Scotland website.
We also welcome comments/thoughts from the community and encourage you to get in touch with any feedback.