Edinburgh's £1bn City Deal delayed
The investment package aimed at progressing major infrastructure progress was to be in place by April but was postponed to the end of June due to local elections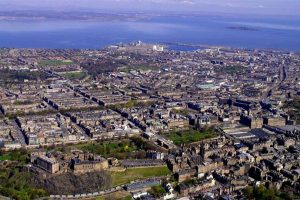 Edinburgh's £1bn City Deal was delayed again at a council meeting on Thursday.
The Edinburgh City Deal investment package, jointed funded by the UK and Scottish Governments to progress major infrastructure projects, was expected to be in place by April but was postponed to the end of June due to local elections.
The investment package, which includes Lothian councils as well as Fife and the Borders, was still not ready for approval at a council meeting yesterday.
Councillor Adam McVey told councillors on Thursday he expected the City Deal would be announced "in the next few weeks" but could not commit to a set launch date.
He said: "The exact timing is not within our gift, but I will be meeting with representatives of both governments and counterpart council leaders to take things forward."
A full list of projects expected to benefit from the City Deal is yet to be published.
All six local authorities must agree on the package once the funding terms are settled.