The Edinburgh Centre for Carbon Innovation (ECCI) is on the hunt for a new batch of budding Scottish entrepreneurs eager to take their markets by storm, as the Greenhouse programme opens for applications.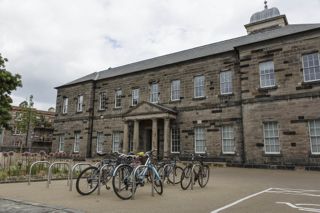 Greenhouse is preincubation programme for starting entrepreneurs who have a climate business idea and the motivation to make it happen. Open to anyone, Greenhouse offers up to €2500 in funding, tailored workshops, a community of climate entrepreneurs, and the support they need to develop their idea.
The recruitment drive is part of ECCI's partnership with Climate-KIC – Europe's largest climate entrepreneurship programme – which aims to get low carbon start-ups investment-ready.
The drive comes hot on the heels of the launch of Stage 1 of the Accelerator for January 2018 last week. The three-stage, 18-month Climate-KIC Accelerator programme offers early stage entrepreneurs access to up to €60,000 grant funding, business coaching with experienced professionals, a range of masterclasses and free workspace at ECCI's vibrant Edinburgh hub. Stage 1, which comes with up to €10,000, helps companies find their market niche and figure out how to make money and scale up.
The deadline for submissions for both programmes is Wednesday 24 January 2018.