Opening 10/07: Innovate UK's Infrastructure Systems Competition
UK businesses can apply for a share of up to £15 million to develop innovative solutions to challenges in infrastructure systems, including Connected Transport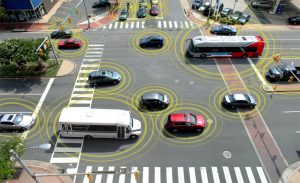 Innovate UK is to invest up to £15 million in projects related to solving challenges in Infrastructure Systems, including Connected Transport, which may be of interest to MaaS Scotland members. This is to stimulate innovation that creates UK business growth in infrastructure systems. Innovate UK wants businesses to collaborate to develop new integrated solutions and business models.
Projects will range in size from total project costs of £25,000 to £5 million and must last between 3 months and 3 years.
Projects must show significant innovation in one of our priority areas:
smart infrastructure
energy
connected transport
urban living
Proposals must improve business growth, productivity and/or create export opportunities for at least one UK small and medium-sized enterprise (SME) involved in the project.
There is up to £5 million for projects that last from 3 months to 1 year.
There is up to £10 million for projects lasting from 1 year to 3 years, with costs between £100,000 and £5 million inclusive.