Transport Ticketing Digital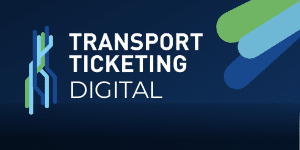 Transport Ticketing Digital is an online platform where our global community of transport operators, authorities, government and technology providers can gather to share experiences around ticketing and MaaS projects, learn from industry innovators and discuss challenges – especially those associated with COVID-19.
Sign up and access a year-round series of webinars, interviews, discussions, round tables and networking all hosted on the Transport Ticketing Digital platform. We'll be tackling a range of topics including MaaS, account-based ticketing, contactless ticketing, mobile ticketing, fare structuring, transport data and ticketing standards, passenger information, smart journey planning and more.  Hear from and interact with a global line up of industry leaders and experts from companies including LA Metro, Moscow Metro, Transport for London, New York MTA, Shenzhen Bus Group, Transdev, GVB and many more.
The platform is completely free for those working for transport operators, transport authorities, local or national government, municipalities, standards bodies and press.