Technology Scotland's Annual Dinner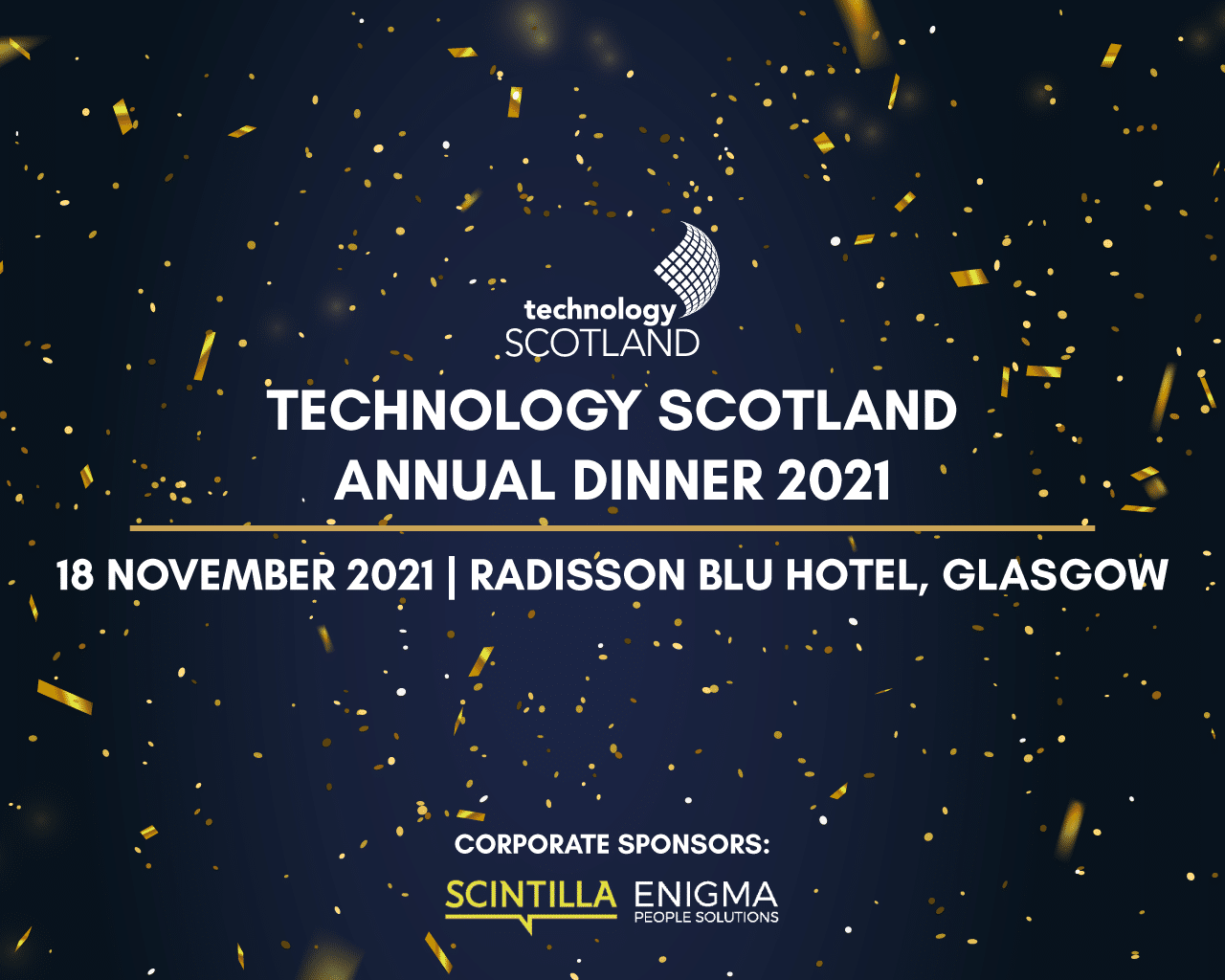 When: Thursday 18th November, 2021
Where: Radisson Blu Hotel, Glasgow
We're delighted to announce the details for Technology Scotland's fifth Annual Dinner and warmly invite you to join us as we celebrate the many challenges overcome and successes achieved throughout the enabling technologies sector over 2020 and 2021.
With representation from all three of our networks; Photonics Scotland, MaaS Scotland and Product Design Scotland – our Annual Dinner is a brilliant opportunity to catch up with colleagues and friends while making important new contacts and strengthening business relationships.
Across the evening, guests can expect to enjoy a welcome drink on arrival, a three course dinner with wine, the opportunity to hear from an engaging speaker and plenty of time to network and socialise with colleagues from across the enabling technologies sector.
Our 2021 Annual Dinner is especially important to us after so many months of challenge and uncertainty due to the ongoing pandemic. We know that opportunities to network and socialise have been extremely limited in the last year and we hope that this event will bring our colleagues and friends back together to look ahead to 2022 and a brighter future for us all.
Sponsorship Opportunities
With attendees from some of Scotland's largest enabling technology companies within Scotland, sponsoring Technology Scotland's annual dinner provides a platform from which you can increase your brand visibility and reach a wide audience.
As one of the biggest events in the Scottish enabling technologies sector calendar, sponsoring our annual dinner is also a great way to treat your staff to a brilliant evening of celebrations and networking!