MaaS Scotland is delighted to announce the first speakers for its 2019 Annual Conference and Dinner. 
We are honoured to welcome Michael Matheson MSP, Cabinet Secretary for Transport, Infrastructure and Connectivity, in addition to a diverse series of local and international MaaS experts covering a range developments and projects.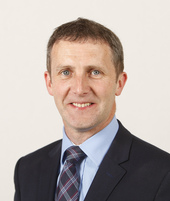 MICHAEL MATHESON MSP: Cabinet Secretary for Transport, Infrastructure and Connectivity, Scottish Government. Michael Matheson was elected as the MSP for Falkirk West following the May 2007 elections. Previous to that he was a Regional MSP for Central Scotland from 1999 to 2007. Before being appointed Minister for Public Health and Sport, Mr Matheson was Vice Convenor of the European and External Relations Committee. He was appointed Cabinet Secretary for Justice in November 2014 and reappointed in May 2016.  Michael Matheson was appointed Cabinet Secretary for Transport, Infrastructure and Connectivity in June 2018.
The Cabinet Secretary is responsible for:
Transport and Public Transport
Infrastructure Investment Policy
Cities and City Deals
Town Centres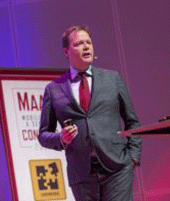 ERIC MINK: Project Manger: Innovative Mobility, Netherlands Ministry of Infrastructure and the Environment. Eric Mink is a mobility expert with experience from bikes to hyperloops. He is program manager for the 7 national MaaS pilots in the Netherlands. He kicked off his career at the Ministry of Finance in the team working on the introduction of the euro. Subsequently, he was involved in EU negotiations on financial supervision. In 2005 he joined the Ministry of Infrastructure and Water Management, where he fulfilled a range of functions regarding rail and public transport policy, concession management, safety and served as program manager for the introduction of the safety system ERTMS. In 2017, Eric was one of the founders of an Innovation unit, aiming to introduce new solutions on recurring transportation issues. In this capacity, he has been working on flying cars, hyperloops, new financing models, MaaS, etcetera. Managing the MaaS program is his key topic now. Eric and his team are working closely on data standardization and harmonization of public policy with transport providers, MaaS-providers, regional governments, consumers, the global MaaS-alliance, Benelux, etc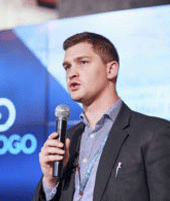 DAVID SMITH: Programme Manager, Viaqqio, part of ESP Group. David Smith is the Programme Manager of Viaqqio's Mobility as a Service (MaaS) platform. Viaqqio's MaaS platform is the underlying architecture behind NaviGoGo – Scotland's first MaaS pilot; Ask-Annie – a MaaS service for concessionary pass holders in the West Midlands; and Turn to Us – a MaaS service for people living with dementia and their carers. David is a first class honours graduate from the University of Strathclyde Business School and is now a part-time student of Strathclyde's MBA programme.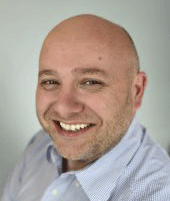 ANDY TAYLOR: Strategy Director, Cubic Transportation Systems. Andy Taylor is a global transportation expert with diverse experience ranging from air traffic control to multi-modalism over the last 25 years. He kicked his career off in Europe in a harmonization role for the UK Department for Transport between the Air Traffic Control programs of Europe and the USA, before relocating to Washington DC eight years ago to launch several transportation business lines. Over the last three years at Cubic, Andy has overseen global strategy, focusing on strategic partnerships with some of the world's leading technology and software companies. In that role, he has spearheaded the Mobility-as-a-Service solution to help cities and transit agencies evaluate the potential benefits of integrated multi-modal transport options. Andy is currently educating user communities and transit agencies on the true benefits and impacts of Mobility-as-a-Service and the importance of sharing pertinent data, improving operational performance and consolidating accounting solutions. Andy is also a member of the Board of Directors for the global MaaS Alliance.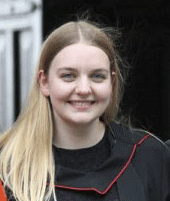 LUCY GERAGHTY: Future Mobility Design Researcher, Viaqqio, part of ESP Group. Lucy Geraghty is a Future Mobility Design Researcher at Viaqqio, part of the ESP Group. She is the Project Manager for Onwards, in which she has led the development of the new Turn To Us service. She designed and facilitated co-design activities with people living with dementia and their care network; led the training of customer agents to deliver the service support; and facilitated the launch of Turn To Us to the public. She has a background in Service Design, a strong understanding of the needs of people living with dementia and a keen interest in user research.